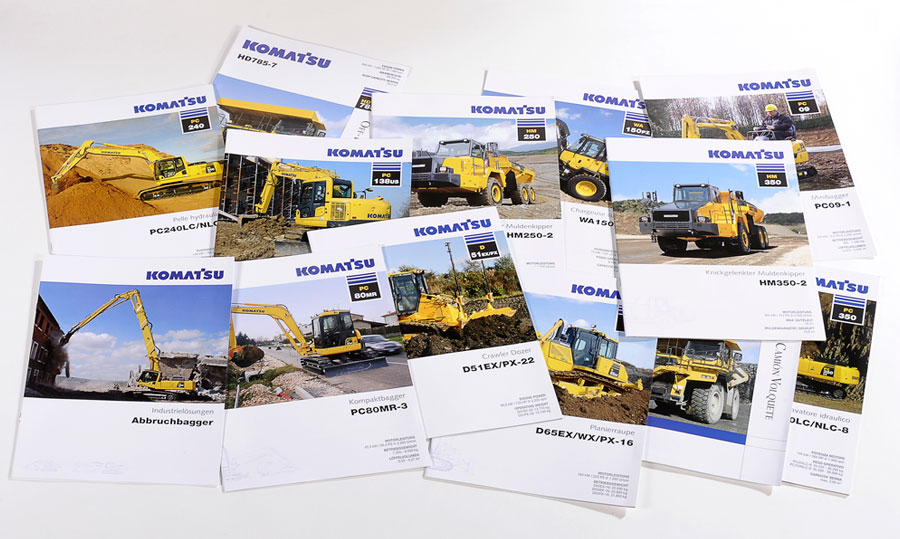 We have been in charge of the logistics and printing of the catalogues for the entire European network of Komatsu for more than 5 years.
Despite the recession and major budget cuts, the figures are still impressive: over 150,000 brochures and nearly 700 versions of models and languages, shared between nearly 50 distributors throughout Europe.
We have established a technical charter, and spread the volume between several printers (offset and digital).
Thanks to a suitable work flow and an efficient logistics system, we have fulfilled our mission: competitive prices, constant quality, honoured deadlines, and not a single delivery error.
Back